Click HERE to return to www.SupermanBobHoliday.com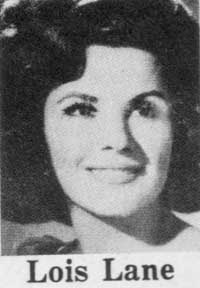 After City Hall was mysteriously blasted and fell into the river while Superman was showing off his muscles the other day at M.I.T., the whole town turned against him. And so, I must confess, did I. He had saved my life fifteen times, but nary a word of endearment.
Now he's saved my life again, along with the lives of countless others. But best of all, I found out that he needs me. If you have a big, strong, silent man in your life, ladies, don't give up on him just because he has trouble saying he loves you. You may be old and gray before he ever does. But you'll have been together.
Text ©1966 Columbia Records
SUPERMAN and all related elements are the property of DC Comics. TM & © 2019
Site optimized for Google Chrome
SITE DOES NOT WORK WELL ON INTERNET EXPLORER
Original Site developed by Steve McCracken
Current caretaker: Cross that "T" and Dot That "i" Editing and Web Services
Contact Web Master: TCollins.BHoliday@gmail.com